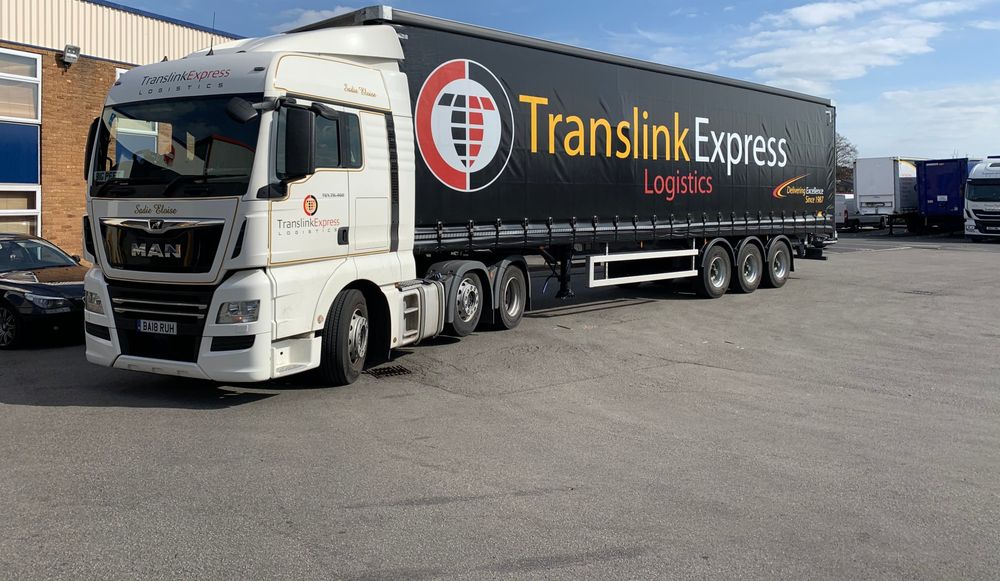 Our Experience of the COVID-19 Outbreak from a Logistical and Keyworker Perspective...
19/05/2020
The beginning of 2020 started out like any new year, with many of us making our new year's resolutions and plans for the new year ahead.
However we had started to hear news of a new virus which seemed to have appeared in Wuhan, China.
Many of us writing it off as nothing to worry about, but by the end of January it was a different story and the start of a pandemic nightmare.
On the 31st January the first 2 cases of coronavirus had been confirmed in the UK.
Fast forward to the 23rd of March and the UK was put into lockdown with Boris Johnson advising us to 'Stay At Home' with advice to only shop for essentials, allowing us one form of exercise per day, restrictions of travelling to and from work but only if absolutely necessary and to seek medical advice if needed.
As a Logistic's company with a fleet of drivers and vehicles out on the road, our team were classed as 'Key Workers' and we have continued to operate as normal throughout the pandemic.
We have a wide variety of customer's in our portfolio but a large number of them manufacture cleaning and hygiene products, food products in to the supermarkets and medical supplies.
Many of our other customer's had opted to close down where possible or work from home, but we had to continue as normal and were busier than ever.
To ensure the safety of our staff and customer's, we strictly abided by the Social Distancing Rule, reiterating to staff they must be 2m apart from one another.
Hand sanitiser and antibacterial wipes were strategically placed around the building for all staff to use, with individual packs of wipes given to each member of staff to keep their work station, lorry cabs and equipment clean and germ free.
Our normal fingerprint clocking in system was quickly replaced with a lanyard scanning system to reduce the number of touch points on our clocking in machine.
From a network perspective, Pallet Track swiftly put new procedures in place to reduce cross contamination. Customer paperwork would no longer be printed and drivers would sign on behalf of the consignee using their handhelds.
The parcel networks started to see record breaking levels of parcels through their systems as people trapped at home, started ordering online for home delivery. The strain from not only the virus but the excessive number of deliveries started to cause issues with delays for all parcel and post delivery networks.
Here at Translink Express Logistics we were continuing business as usual and in addition took on some refrigerated vehicles to assist the supply chain transporting chilled goods around the country.
With more weekend work than ever before, vehicles were running 24/7 around the country so we made the decision to change our operation to 24 hours a day, 7 days a week to help keep the country moving.
As we continued to offer additional support to the UK to ensure essentials were delivered around the country, our business model started to change to fit the current climate, and soon we were operating a full pick and pack operation, picking thousands of items daily in our warehouse to help assist the food supply chain.
Transporting full loads of food products all around the country, whilst still continuing with our regular lines of business.
We are incredibly proud of our hardworking staff who have continued to help us adapt to new service levels expected of us during these unprecedented times, they have all done a great job to help us keep supplies moving and shelves stocked.
During this period of change and hard work, Translink Express then decided we wanted to offer our assistance to the NHS and their national PPE shortage. After speaking with Martin Paling at local business Soar Valley Garden Railway who had started to manufacture grips for surgical face masks, we offered our services and started delivering the grips on behalf of Soar Valley Garden Railway for free to hospitals in the Midlands, you can read the full news article here:
http://translinkexpress.co.uk/delivering-ppe-surgical-face-mask-grips-to-nhs-made-by-local-company-soar-valley-garden-railway-/01/05/2020/np215.html
Now in May the lockdown regulations have been relaxed slightly and we are noticing more businesses go back to work and normal business start to resume.
We are still here and able to offer you support for your Logistics needs, if you would like to discuss our services please call our sales team on
0116 275 1555
Stay Safe!