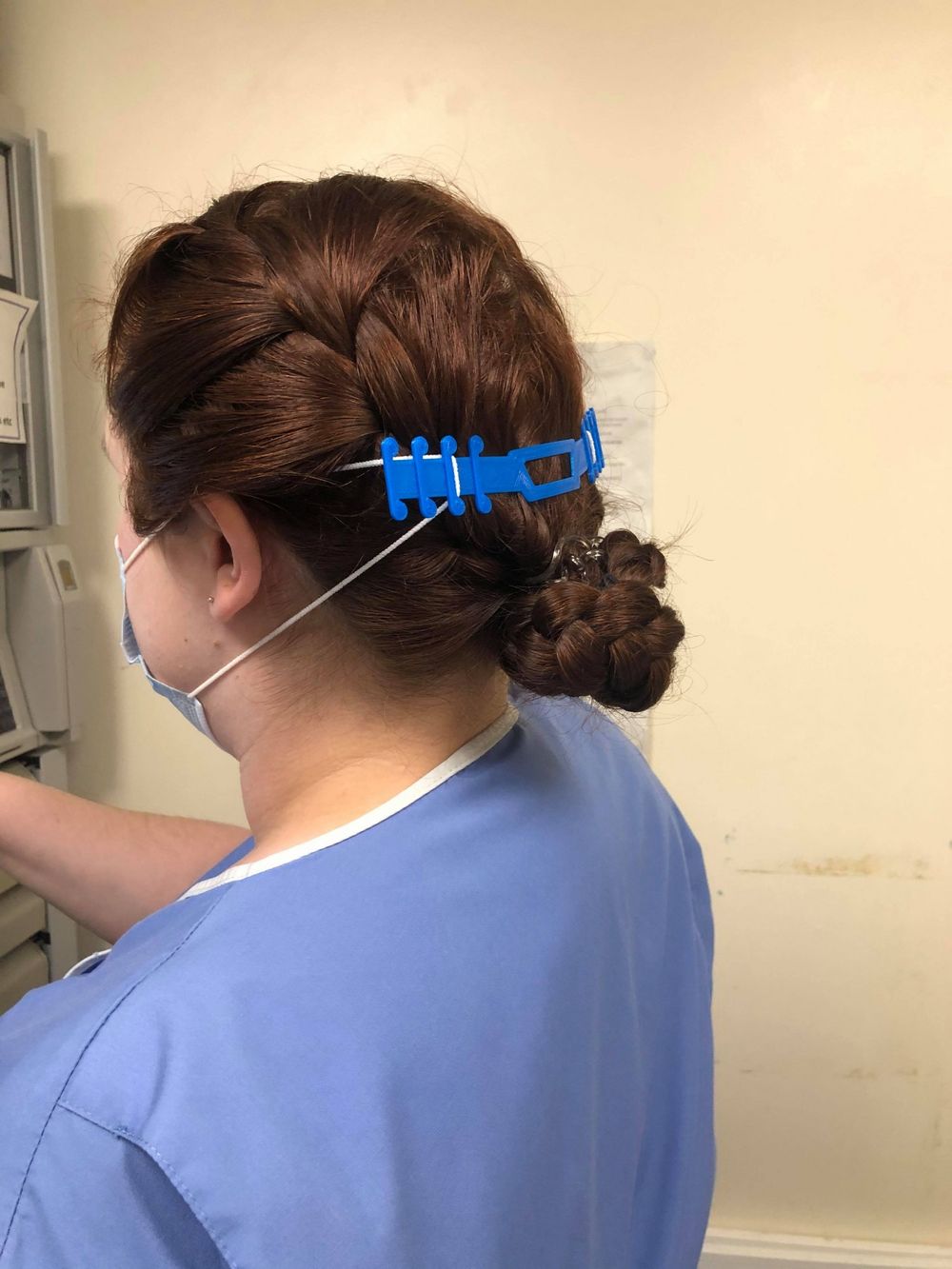 Delivering PPE Surgical Face Mask Grips to NHS, made by local company Soar Valley Garden Railway...
29/04/2020
We have all read in the news recently about the NHS struggling to obtain critical PPE to help safe guard them from the virus, but also the photos of sore faces and ears from the pressure of having to keep masks on for such long periods of time why they work to fight the virus.
Martin Paling at Soar Valley Garden Railway, a local business in Leicestershire decided that they could do something to help.
"We'd seen that a young boy in Canada had 3D Printed the Ear Protectors for his local Hospital, they seemed like a great thing to print.
As our business is closed due to Covid-19 we decided to turn our machines to making them too. My wife works at the Loughborough Hospital and asked her colleagues if they'd like some.
We quickly went from 100 orders on the first day to 2000 on the second day. Doctors and Nurses were telling us their ears were starting to bleed. One Nurse told us it was "Like winning the lottery after coping with a week of pain"
It wasn't long before we were swamped with orders from all of the different Hospital wards & departments and so started talking to the Procurement Offices at Nottingham and Leicestershire Hospitals to help streamline distribution, the final piece of the jigsaw was having Translink Express offering to deliver to the Hospitals for free"
Translink Express Logistics were made aware of Soar Valley Garden Railway's amazing work from one of our drivers, Andy Bootles and decided to make contact to offer our assistance.
Our Commercial Director Chris Hobbis says:
"After hearing about the excellent work that the guys from Soar Valley Garden Railway were doing for the NHS from one of our drivers Andy Bootles we were more than happy to try and help.
I initially spoke with Andy to find out what this project was all about and in no time at all I knew that we should try and do something to assist.
Andy put me in contact with Martin from Soar Valley who inspired me further with his concept to help the NHS.
Without a second thought we agreed to help deliver the goods so that the team at Soar Valley could focus on manufacturing the products and getting on with their continued efforts to Support the NHS.
The NHS are doing an outstanding job as always and people like Soar Valley Garden Railways are truly inspirational"
Translink Express Logistics are delighted to help deliver much needed products to our front line services and we are now running vans weekly to help distribute the Surgical Face Mask Grips around to local hospitals on behalf of Soar Valley Garden Railways.
If you would like to help donate to Soar Valley Garden Railways to help them raise money or purchase materials to continue their work, you can by clicking on either of the below links:
https://www.justgiving.com/crowdfunding/martin-paling
https://www.amazon.co.uk/hz/wishlist/ls/3RRBACZFVQL8F?ref_=wl_share
We would also like to give our NHS heroes a massive shout from us all here at Translink Express Logistics, keep up your great work!