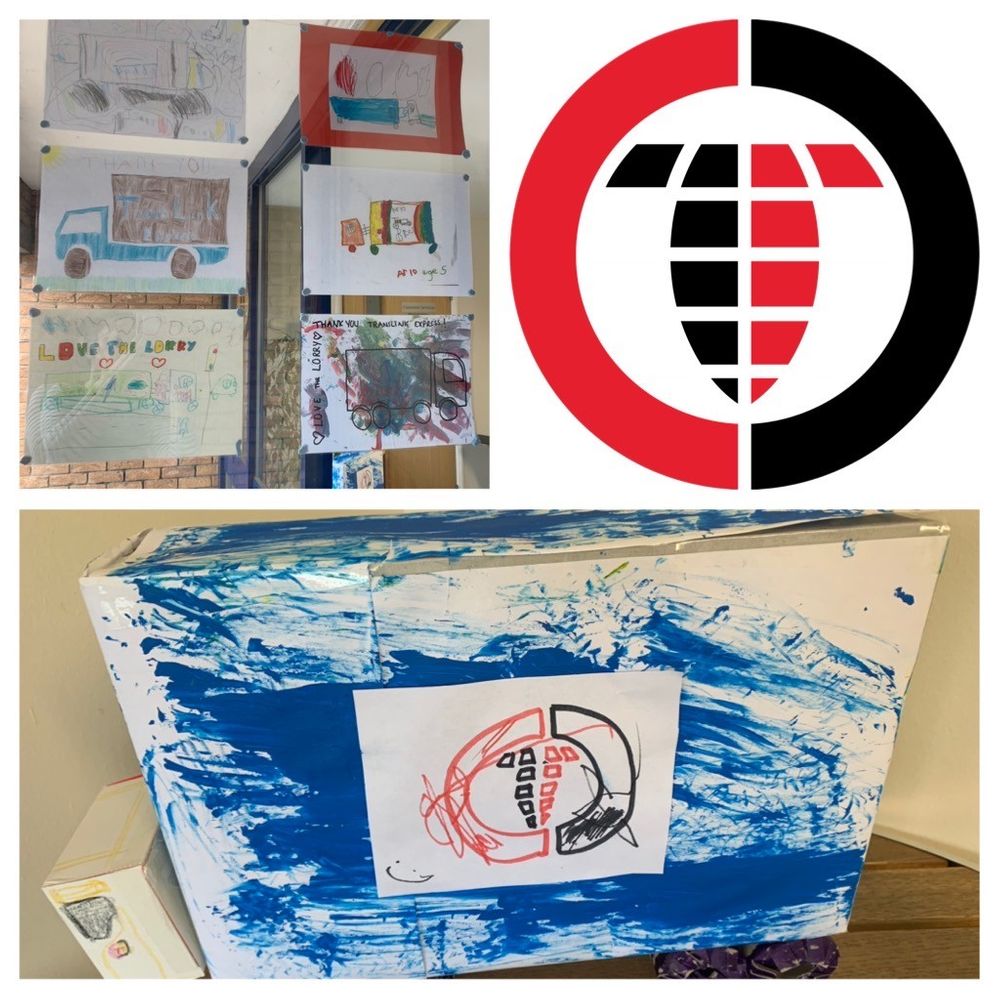 Translink Kids Send in Lorry Photos to Brighten Up Our Reception!
28/04/2020
With a lot of doom and gloom in the news the past couple of months, Translink Express Logistics decided to hold a competition for the Kids of Translink last week.
They were asked to send in a drawing or artwork of a lorry and spread some 'Lorry Love'.
We had some fantastic entries and we were unable to decide on just one winner, (How could we possibly pick just one!) so we decided that everyone deserved a little goodie bag.
Our new artwork is now all proudly displayed in our reception area for all to see, giving us a smile each and every day!
If anyone else would like to add to our artwork display, you can email a scanned copy to sales@translinkexpress.co.uk or post to our address below and we would be happy to add to our ever growing collection!
Translink Express Logistics
Unit E, Mortimer Road, Narborough LE19 2GA
Stay Safe Everyone!