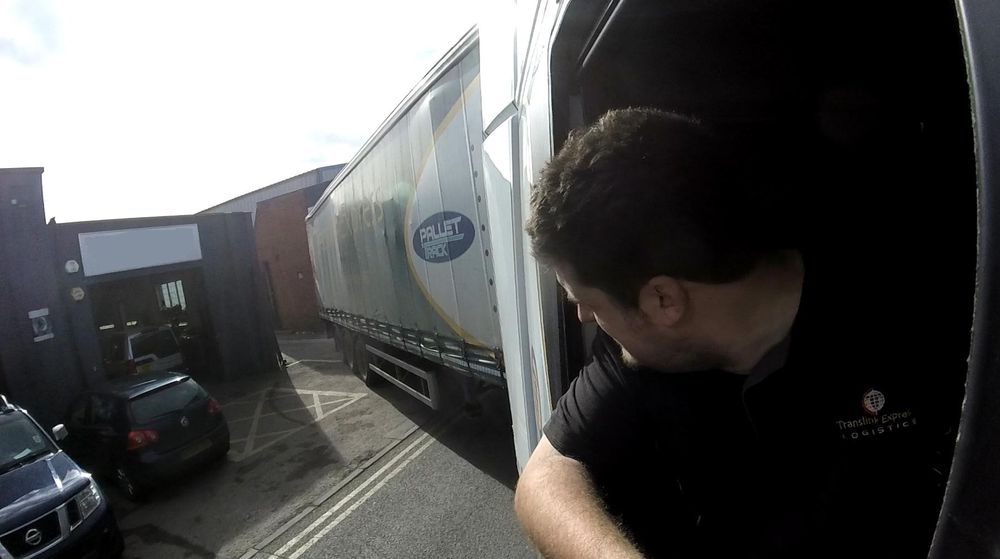 A Week in the Life of a Driver - Day TWO!
04/10/2019
Day TWO!
Tuesday and my start time is 3:30am.
Arriving into the offices at 03:10am, I grab a coffee, have a quick chat with the night staff to see how their weekend was as they wouldn't have been in yesterday morning due to us being closed Sunday night. I then go over to my vehicles to do my checks.
This morning I have a run to Worksop to deliver some washcloths for a 05:00AM booking. I arrive at 4:45AM, book in, and grab a quick 15 minute break whilst waiting for the day shift to start. Once they arrive, I am called over and unloaded.
As I am doing the curtains up, the forklift driver brings my paperwork over, with this being a regular drop, we have a quick chat, and as it's his birthday tomorrow I wish him well. Next stop, Grantham.
I arrive at Grantham at about 06:30AM and get let in to be put on a bay. After 30 minutes, all the washcloths are delivered, and I am on my way again now with an empty trailer.
My collection is from Daventry, so I hit the road. On my way I get a phone call from the office, advising me that the collection is cancelled and won't be ready to collect until later this week. Instead, I am sent to Hinckley to collect a full load of flat packed cardboard boxes. I arrive, and there is another one of our trucks waiting to be loaded, so I put my tachograph on break, and go over for a chat as I have not seen this driver for a couple of weeks due to shift patterns before eating some of my pasta and salad.
After about 35 minutes, he is told they are ready to load him, so I head back to my truck to put the tachograph to other work, and go and give the driver a hand strapping the load.
Once he is done, I pull into the yard and get loaded up. This load is due in Leicester, so after I am loaded and secure I head off to the delivery destination.
On the way I get a phone call from the other driver. "Mate, the place is hidden down an alleyway", and he explains where I need to head, giving me directions.
On arriving he is yet to be unloaded, the road is very busy, with parked cars on both sides, making the reverse down the alley a tight one. As he gets ready, I jump out, and with the help of the forklift driver, stop traffic to make it easier for him to get in. Once he has reversed in I go and help him unstrap and pump truck the pallets over to be unloaded. Once done he pulls out onto the road and it is my turn. He then returns the favour by stopping traffic for me, even though one impatient van tries to squeeze past.
Once I am in, the other driver says goodbye as he has a timed collection to do and leaves me to it. Whilst being unloaded I grab a quick 15 minute break to finish my pack up, and give the truck another fettle.
After about 40 minutes I am unloaded, so I call the office and I am asked to head to a customer near Birstall to do a trailer swap. I am to bring the loaded trailer back to the yard. I set off but end up being blocked in by a parked car, who has decided to park directly opposite the alleyway. After tracking down the driver, the car is moved, and I am on my way again.
I arrive in Birstall and do the trailer swap; this doesn't take long and involved me leaving an empty trailer at the customer site and bringing their trailer with today's freight back to our depot in Narborough. There is plenty of room in the yard and I am quickly on my way.
When I get back to our depot, the trailer is unloaded onto our Pallet-Track trunks for distribution to the hubs overnight. Once empty I drop the trailer in a parking space in the yard, heading to the office to be debriefed. I am told my start time for tomorrow and now I can head home and the time is 4pm.